Minocqua, Wis. — Nurse, grassroots activist and former state Sen. Leah Vukmir announced Thursday that she's endorsing Tom Tiffany for Congress in Wisconsin's 7th District.
"Tom is a true, tested conservative who will fight for Wisconsin families, small businesses and taxpayers. 
"Radical liberals used recalls and military-style John Doe raids to try and intimidate Wisconsin conservatives into abandoning our duty, but Tom and I worked together to support billions in tax cuts, ban late-term abortions and enact concealed carry.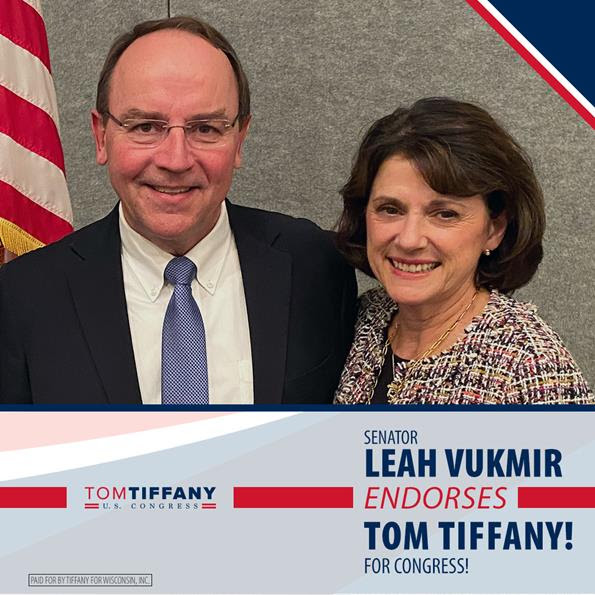 "Right now, Nancy Pelosi, Adam Schiff and the extreme left are trying to use impeachment to undo our votes for President Trump. Wisconsinites are sadly all too familiar with the unhinged attitude of Democrats who don't get their way, which is why we need effective leaders like Tom who have proven they will get things done.
"I am proud to endorse Tom Tiffany for Congress because he has proven he will fight for us, no matter what extremists throw at him. Records matter, and Tom has demonstrated time and time again he's on our side. He's the ally President Trump needs to help defend the unborn, secure the border, and protect our Constitution."